iWatch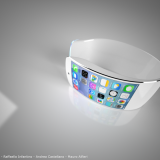 You can see a concept that has been develop by a young italian professional mixed team of designers and IT engineers, passionate about technology, creativity and art, who believe in useful employment, in the mass market, of these disciplines.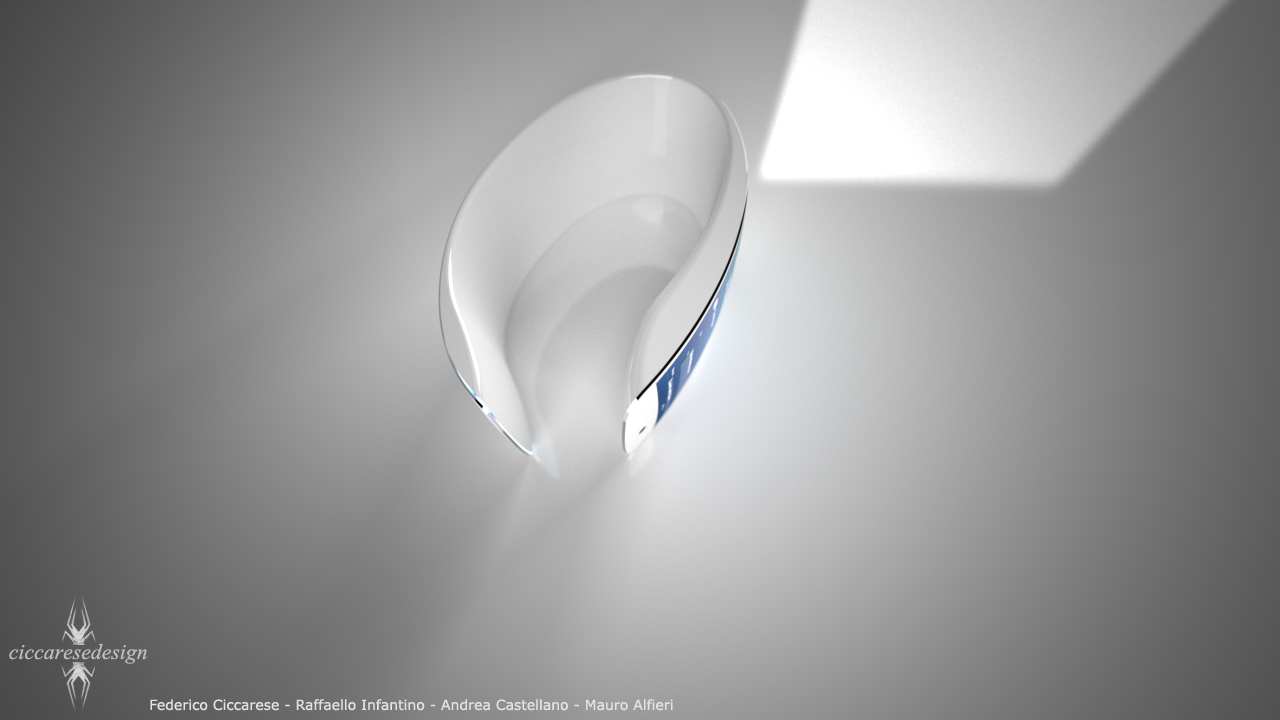 Here's our version of iWatch and the image you see we wanted to realize style and functions, in typical Apple design that so fascinates us.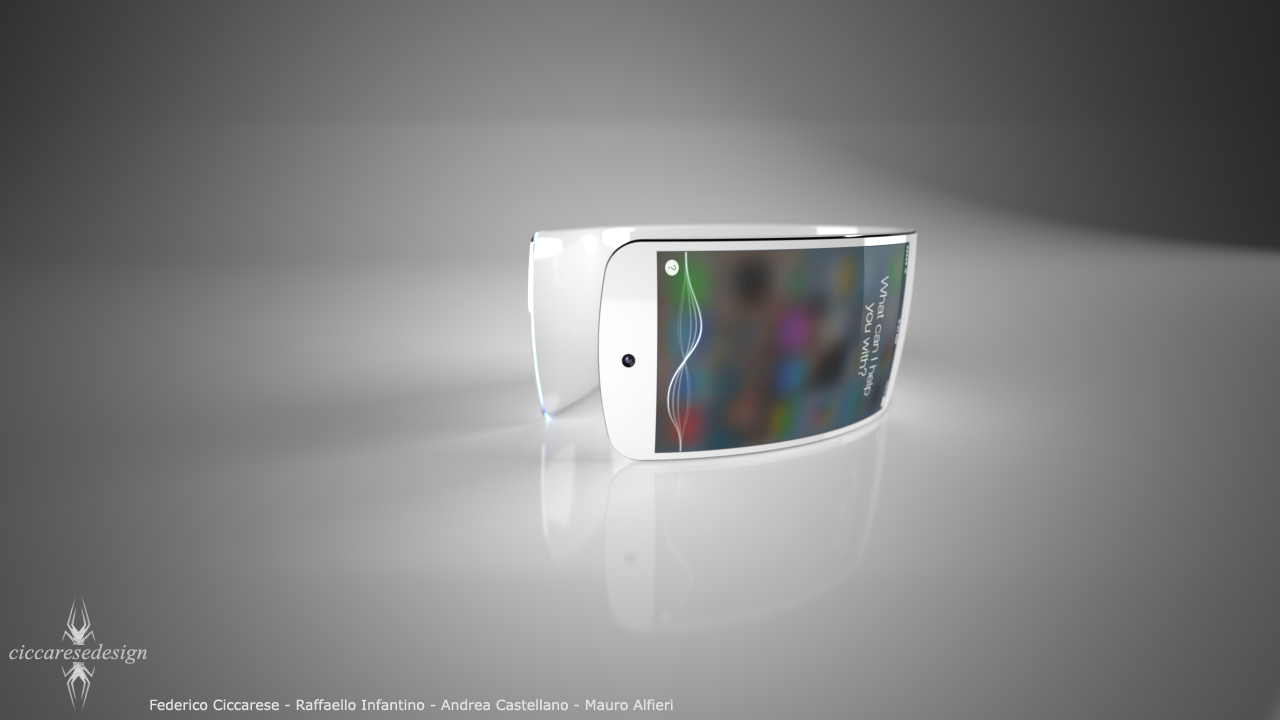 In our shell from the futuristic design, we enclosed ideally, the latest version of the operating system for mobile devices iOS7.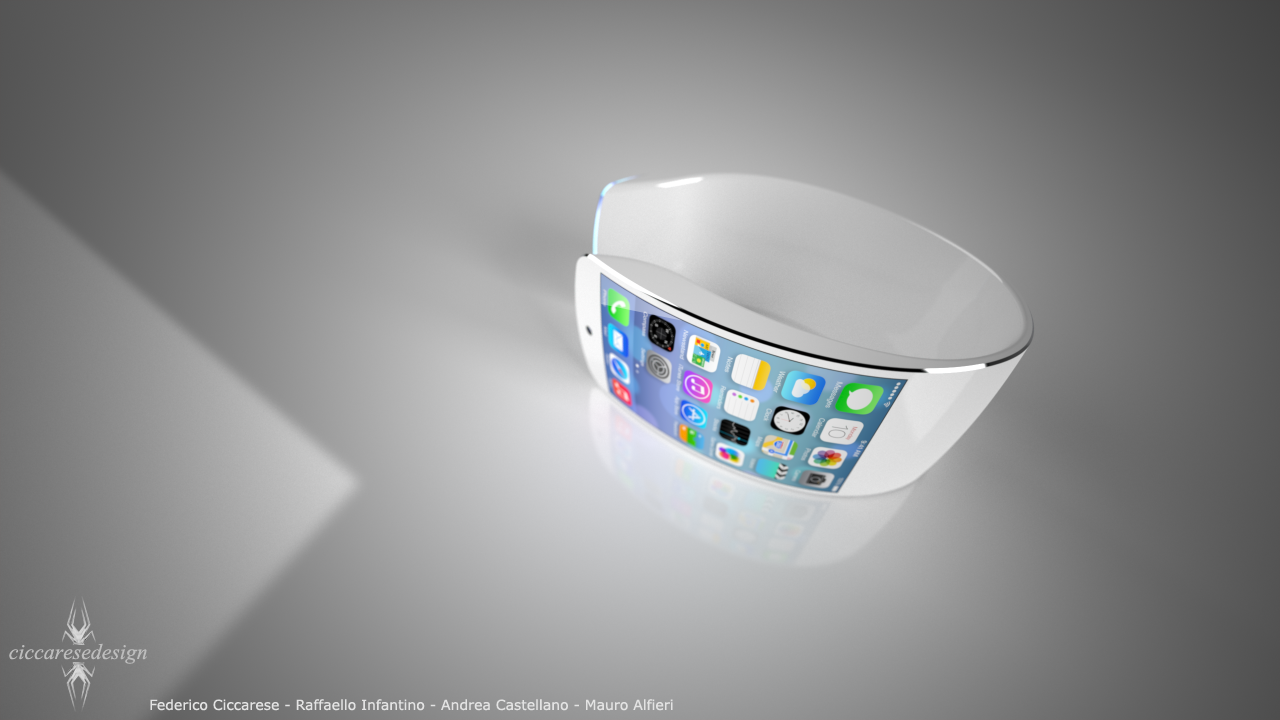 We have also started prototyping and we have already made the first two copies, one white and the other black, to verify the ergonomics as well as the attractiveness of the object when worn.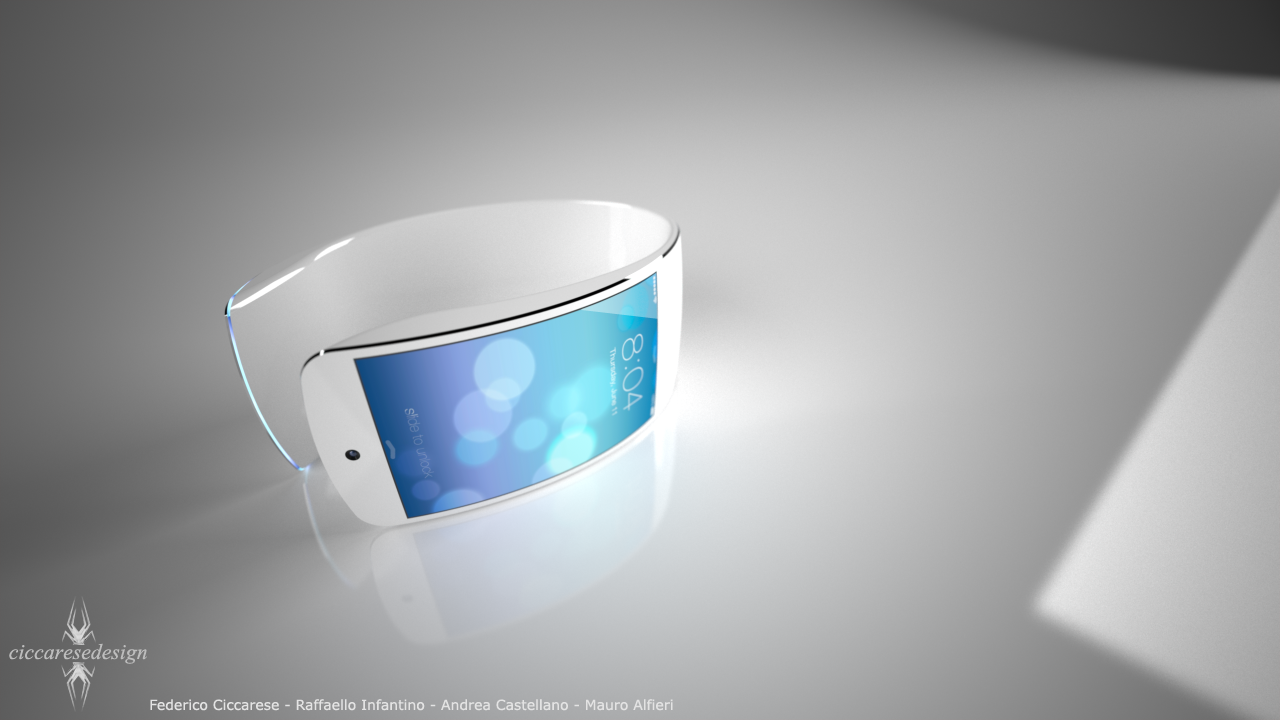 Showing the pictures and the mockups to many people, we are collecting a lot of feedbacks and most of them said that it is cool, it has a look never seen before and is very fashion on top of all the tech features that will be available.
Authors:
Federico Ciccarese
Raffaello Infantino
Andrea Castellano
Mauro Alfieri